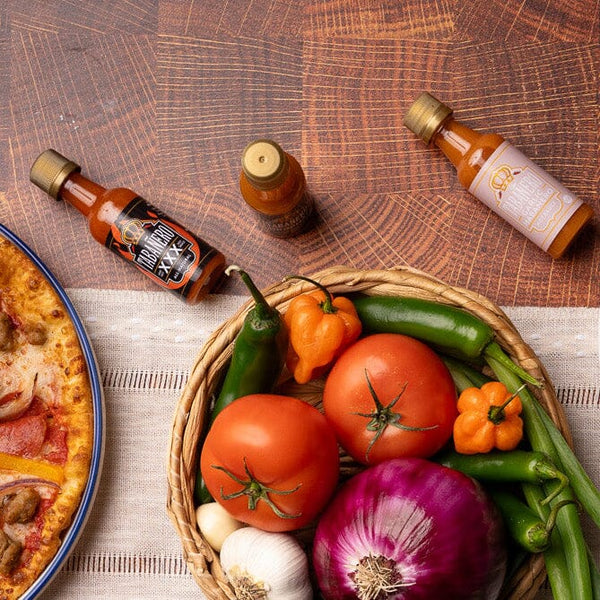 XXX Mini Bottle (1.7 oz.)
Too hot to handle? You decide. Our XXX Hot Sauce is not for the faint of heart. Crafted for the most daring thrill-seekers, this potent blend delivers intense heat and undeniable taste that will leave you breathless and begging for more. A single drop will set your palate ablaze, but can you resist the allure of its rich, full-bodied flavor? Or will the savory fusion of peppers and citrus have you drizzling dangerously?
Made with 100% all-natural, gluten-free, low-sodium, and low-vinegar based ingredients, Tabañero Hot Sauce is the most flavorful hot sauce in the world! Our unique hot sauce flavors are born in Tabasco, Mexico & hand-crafted in the USA from a combination of red habanero peppers, carrots, onions, garlic, key lime juice, and agave nectar.