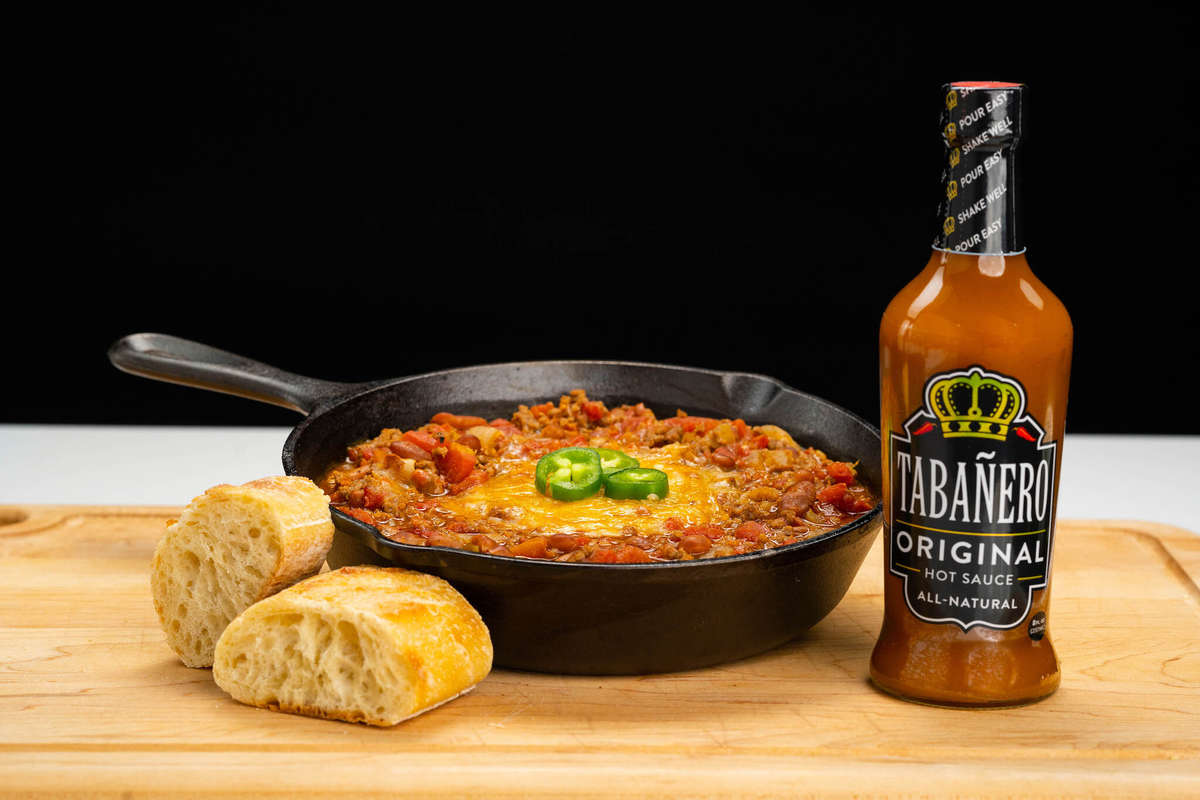 It's the spiciest day of the year: National Hot Sauce Day! We're heating up the savory celebration with Tabañero's Homestyle Spicy Chili. You don't want to miss this satisfying blend of zesty veggies, hearty browned ground beef, and seriously spicy sauce simmered together for a chili bursting with flavor. This mouthwatering Homestyle Spicy Chili recipe features Tabañero's iconic Original Hot Sauce, handcrafted from a combination of red habanero peppers, carrots, onions, garlic, key lime juice, and agave nectar. Raise a spoonful of chili and toast to National Hot Sauce Day!
Stay spicy, friends!
INGREDIENTS
2 lbs ground beef
1 green bell pepper, diced
1 red bell pepper, diced
1 medium onion, diced
2 small jalapeño peppers, diced, seeds removed
4 cloves garlic, diced
2 cans red kidney beans, drained
3 16oz cans of fire-roasted tomatoes, drained
3 cups chicken broth
1 tbsp Worcestershire sauce
1 ½ tsp mustard
1 ½ tbsp cumin
1 ½ tbsp paprika
1 ½ tbsp chili powder
Olive oil
INSTRUCTIONS
1. In a large saucepan, brown ground beef until cooked almost all the way through. Drain and set aside.
2. Coat the bottom of the pan in olive oil and add onion, bell peppers, and jalapeños. Saute on medium-high heat for 2-3 minutes or until onion is translucent. Add garlic and saute for 1-2 minutes or until garlic is fragrant.
3. Add cumin, paprika, chili powder, mustard, Worcestershire sauce, and
Original Hot Sauce
and stir thoroughly. Then add tomatoes, kidney beans, and chicken broth.
4. Add the ground beef to the bot and bring the mixture to a low boil. Once boiling, turn to a low simmer, cover, and cook for 1-2 hours.
5. Serve warm with sour cream, shredded cheese, and a drizzle of hot sauce for a tangy kick!