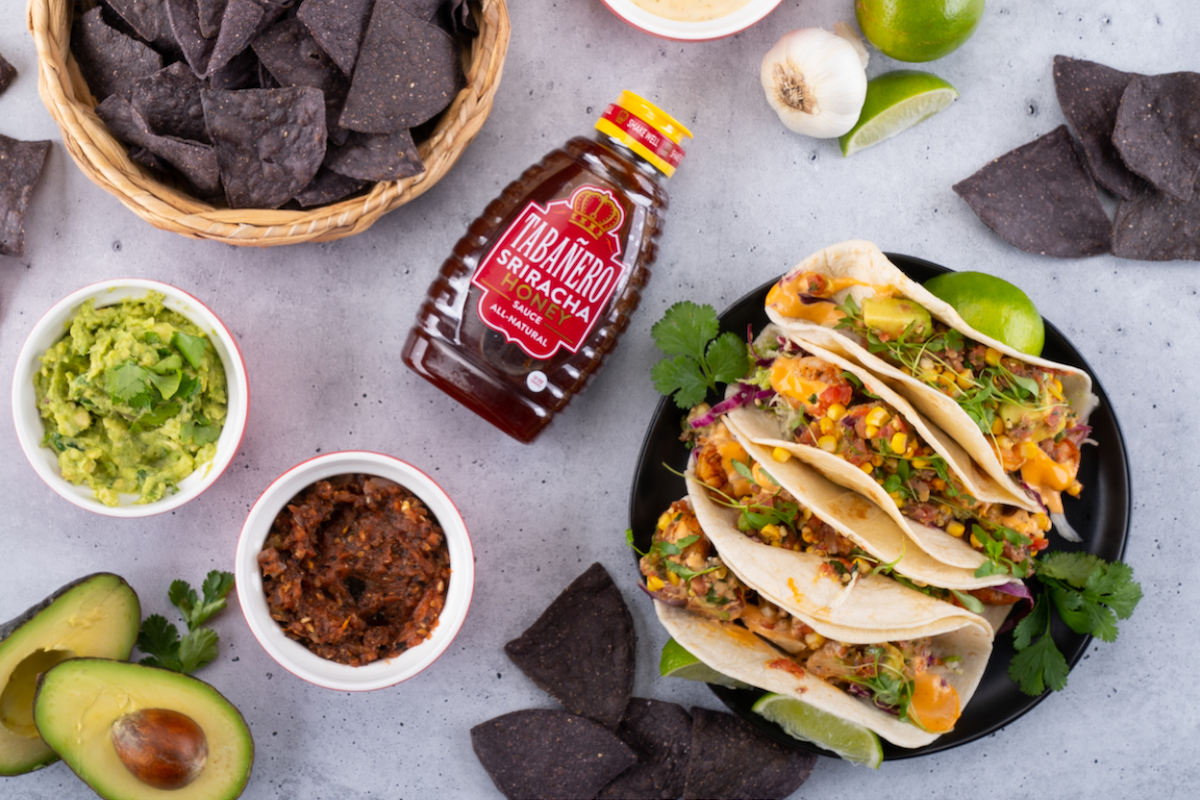 INGREDIENTS
½ lb medium shrimp, thawed and peeled
Olive oil
Tabañero Street Taco seasoning
8 oz cole slaw
4 oz pico de gallo
½ cup corn
2 large avocados
Roasted garlic aioli
Tabañero Sriracha Honey
Cilantro
4 flour tortillas
INSTRUCTIONS
First things first – prep your shrimp! If frozen, run your shrimp under cool water until thawed. Then peel them and remove the tails.
Add your shrimp to a skillet along with olive oil and the Street Taco seasoning. Then cook over medium-high heat, flipping and stirring them occasionally, until the shrimp are pink. About 5-6 minutes. Remove from heat and set aside.
While the shrimp cools, start prepping your toppings. The beauty of tacos is that you can add whatever you like on top, but we always like to include a spoonful of cole slaw, pico de gallo, corn, and avocado slices on our shrimp tacos.
Mix together the garlic aioli and Sriracha Honey for the finishing touch.
Warm up your tortillas by either wrapping them in foil and placing them in a 375°F oven while you prep your ingredients or by putting them in the microwave for 10-15 seconds.
Once your tortillas are nice and toasty, start assembling your tacos as desired.
Finally, top with the Sriracha Honey aioli mixture and serve immediately!