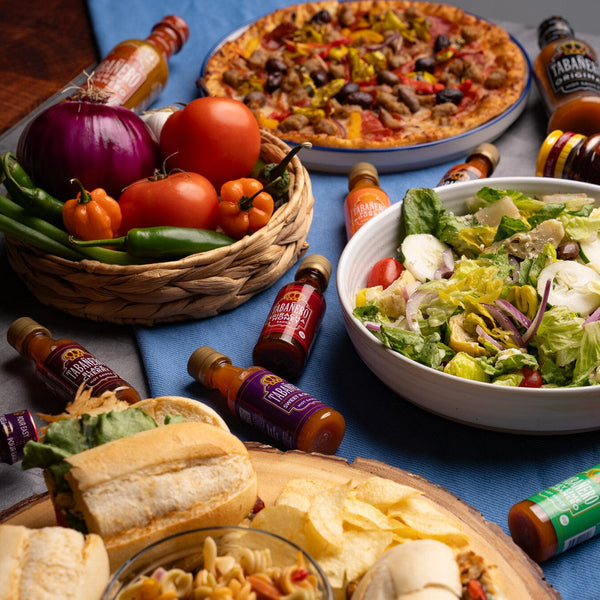 Sriracha Honey Mini Bottle (1.7 oz.)
Looking for sugar, spice, and everything nice… but still a bit naughty? This saucy little blend will wrap you around its finger in no time. Our irresistible Sriracha Honey hot sauce features intense Asian-inspired heat that brings color to your cheeks and gets your heart pumping. Just to be sweet, we infused honey to harmonize your palette and keep you begging for more after a taste from a 1.7 oz. mini bottle.

Our exclusive formula centers premium, organic ingredients: fresh red chili peppers, a touch of garlic, and pure, high-quality honey—no cheap fillers, ever. Drizzle Sriracha Honey on any dish for a kick of sweet heat. It's the perfect complement to chicken wings and crispy tenders, sauteed veggies and rice, savory meatballs, and so much more. There's no culinary stage this crowd-pleasing sauce can't dazzle.