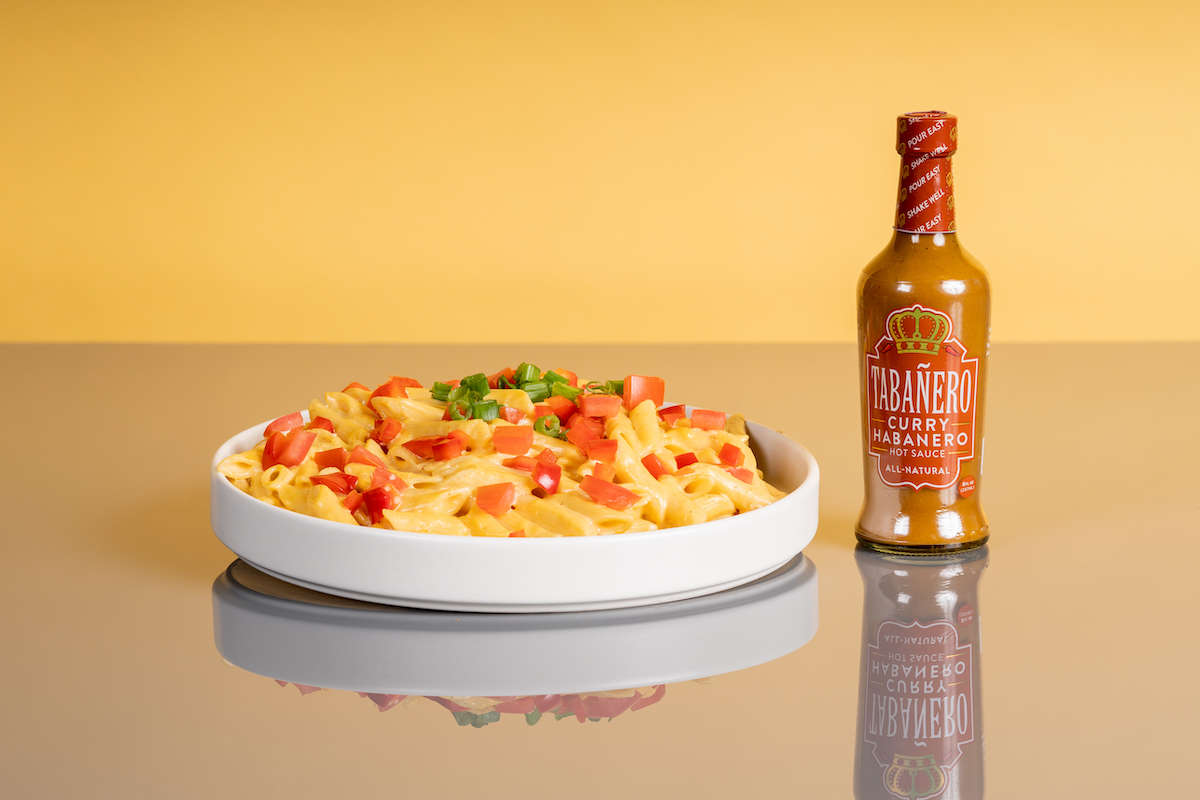 Let's face it: we love pasta, but it can get pretty bland. What can make ordinary pasta even better? A good bit of spice to channel some Southern heat. Turn an average weeknight dinner into a hot, buttery meal that everyone will love. This smoky, rich pasta recipe is sprinkled with the perfect amount of spice throughout and topped off with creamy ingredients to cool you down. When paired with smoked paprika,
Tabañero's Curry Habanero Hot Sauce
brings a unique heat that will elevate any dish. Our recipe is vegetarian-friendly, but you can add shrimp or chicken if you'd like some extra protein with this meal. Gather around the dinner table and enjoy the sophisticated flavors of Southern spice that melt perfectly with curry and habanero flavors!
INGREDIENTS
1 box (16 oz) penne pasta
Note: while this is a vegetarian version, your choice of protein will also taste great!
2 cups cup grated or shredded parmesan cheese
1 cup heavy cream or half and half
3 tablespoons butter
3 cloves of minced garlic
2 large tomatoes, diced
2 tsp smoked paprika
Green onions, diced
Jalapeños, diced (optional)
INSTRUCTIONS
Cook pasta in salted water until al dente


In a large saucepan, melt the butter and add in minced garlic, cooking until fragrant


Toss in diced tomatoes


Add in heavy whipping cream


Slowly add in the cheese, stirring continuously until melted


Add in the Tabañero Curry Habanero Hot Sauce and smoked paprika


Stir all ingredients together until evenly blended


Serve topped with green onions and jalapeños for an extra kick


Enjoy the spicy, smoky flavor!


For a little sweet heat, try Tabañero Spicy Agave Hot Sauce.