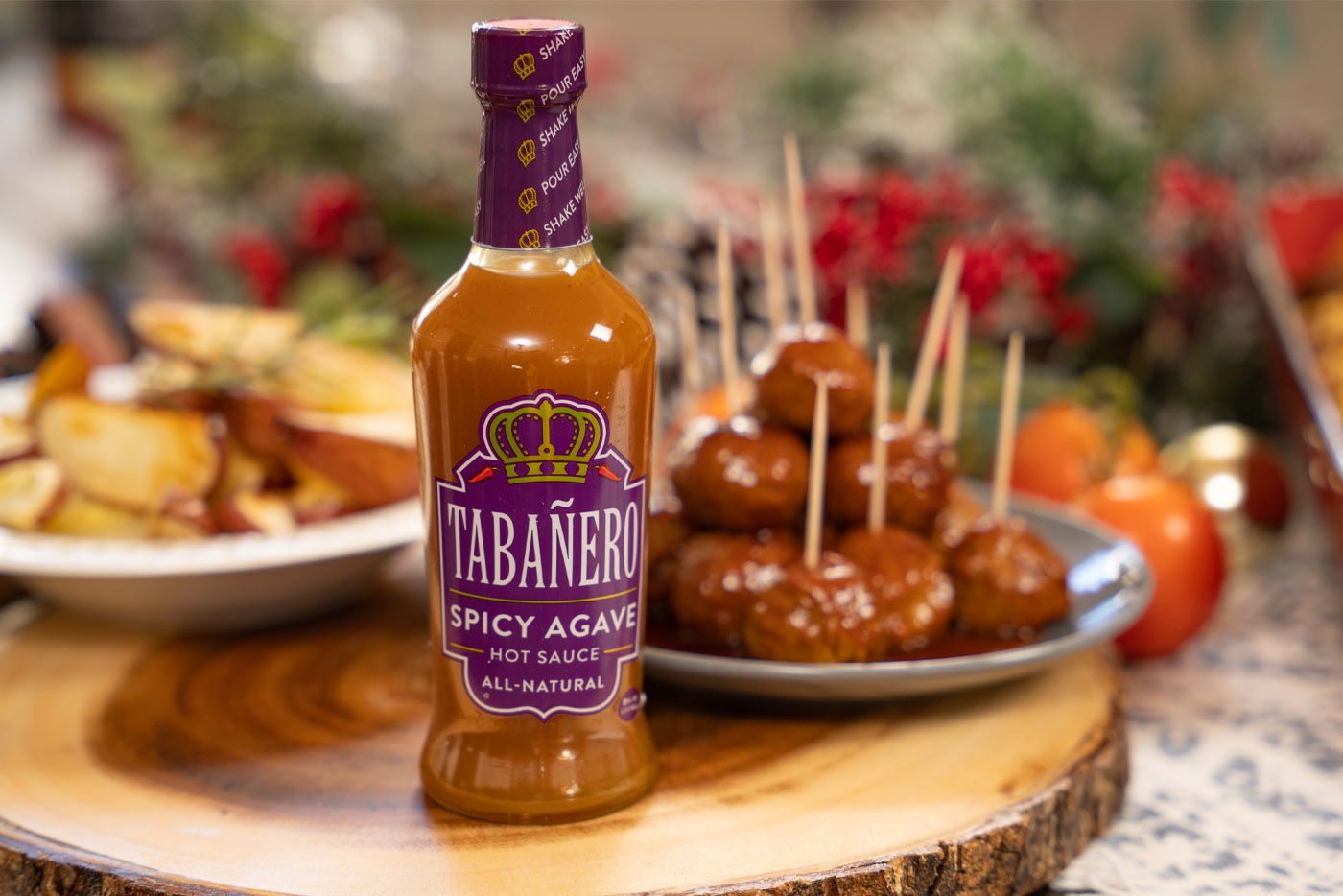 Have you ever bitten into a meatball and felt pure bliss? This Slow Cooker Cocktail Meatballs recipe serves up juicy, marinated meatballs for supreme bite-sized satisfaction. Great things take time, so whip out your slow cooker and simmer your choice of meatballs in this exquisite medley of flavors.
Tabanero's Spicy Agave Hot Sauce
is naturally sweet with a whole lot of spice that transforms boring ground beef into tender, hearty party appetizers. Indulge your guests with these savory starters, or keep them all for yourself—we won't tell.
2 lb frozen meatballs
½ cup ketchup
½ cup brown sugar
½ cup pineapple juice
½ cup Tabañero Spicy Agave Hot Sauce
2 tbsp red wine vinegar
2 tbsp soy sauce
1 tbsp red pepper flakes
1 tbsp garlic powder
1 tbsp smoked paprika
In a saucepan over medium heat, combine ketchup, brown sugar, pineapple juice, Spicy Agave Hot Sauce, red wine vinegar, and soy sauce. Mix thoroughly until brown sugar has dissolved and sauce has thickened.


Add red pepper flakes, garlic powder, and smoked paprika. Simmer for 2-3 minutes, stirring occasionally.


In a slow cooker, add meatballs and cover with sauce.


Cook on high for 2-2 1/2 hours or until meatballs are tender.


Remove from slow cooker and pierce each meatball with a toothpick. Serve with remaining sauce.