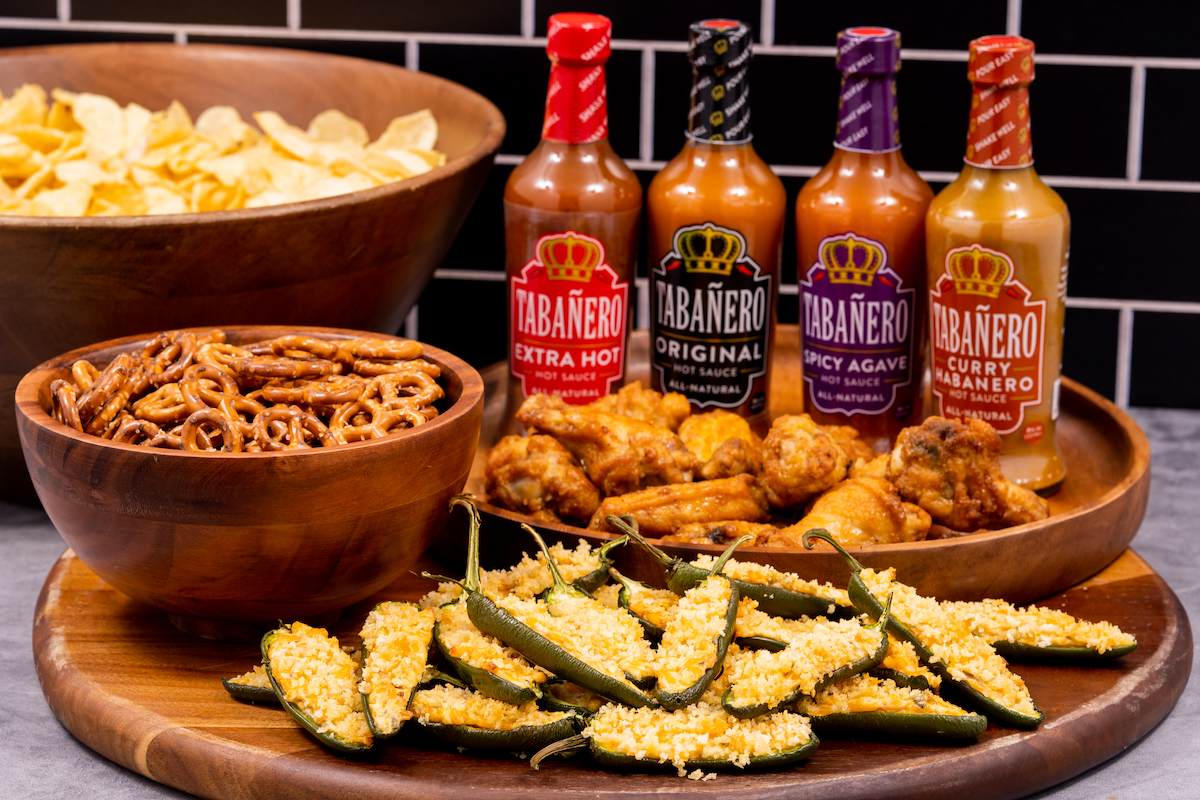 INGREDIENTS
24 jalapeno peppers
8 ounces cream cheese softened
2 teaspoon garlic powder
4 ounces sharp cheddar shredded
2 tablespoons chives finely chopped
4 tablespoons Tabañero Extra Hot sauce
1/4 cup bread crumbs
1 tablespoon butter, melted
INSTRUCTIONS
Preheat your oven to 400°F.
Slice the jalapeños in half, lengthwise. Using a spoon, scoop out the seeds and membranes.
In a bowl, mix cream cheese, garlic powder, cheddar cheese, Tabañero Extra Hot sauce, and chives.
In a separate bowl, combine your bread crumbs and melted butter.
Fill the sliced jalapeños with the cheese mixture and top with bread crumbs.
Place on a baking sheet and bake for 18-22 minutes or until the bread crumbs are golden brown.
Let cool for 5-10 minutes before serving. Enjoy!