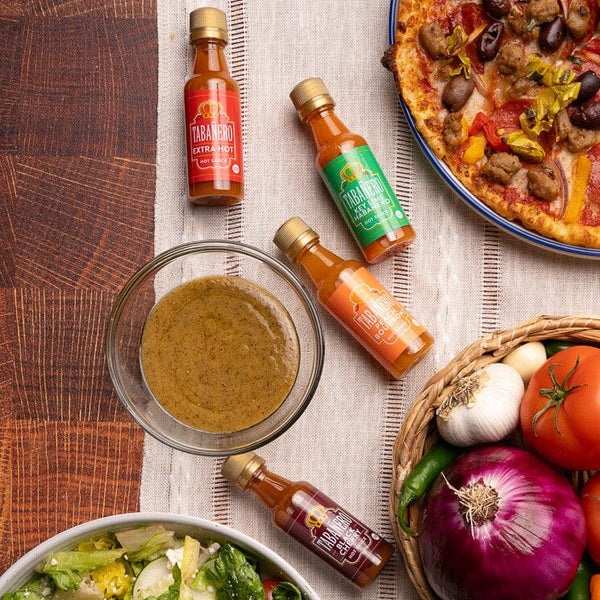 Peach Bourbon Mini Bottle (1.7 oz.)
She's sweet, she's tangy, and she's spicy. Introducing Tabañero's Peach Bourbon Hot Sauce, the official southern belle of this royal family, in a 1.7 oz. miniature bottle! With notes of juicy Georgia peaches, a hint of flavorful bourbon, and a kick your taste buds love, this hot sauce brings everything you love about American summertime barbeques right to your plate.

Made with 100% all-natural, gluten-free, low-sodium, and low-vinegar based ingredients, Tabañero Hot Sauce is the most flavorful hot sauce in the world! Our unique hot sauce flavors are born in Tabasco, Mexico & hand-crafted in the USA from a combination of red habanero peppers, carrots, onions, garlic, key lime juice, and agave nectar.

Check out our Just Peachy Spotify Playlist!