No. 6 The Sommelier
Regular price
$0.00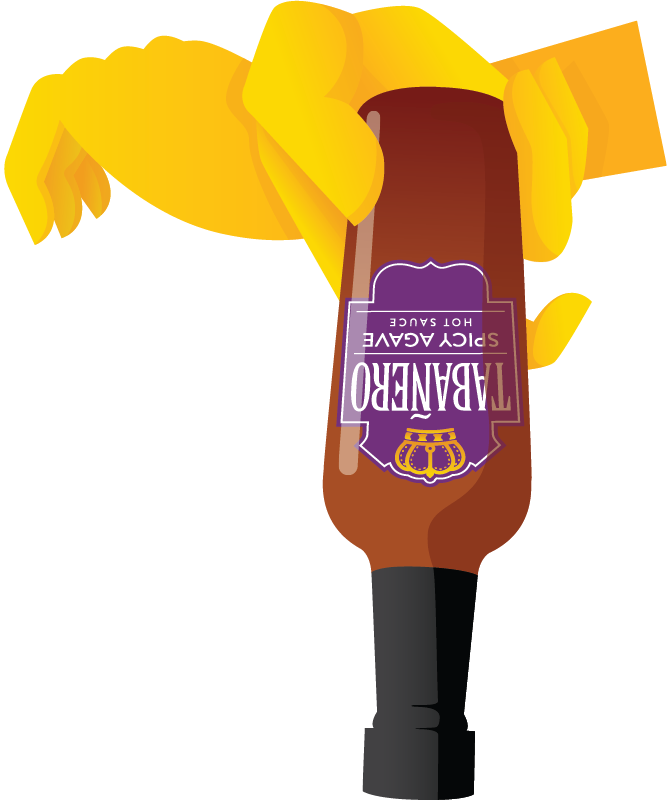 When you're really craving some heat, try a position that lets you give in and get messy. Remove the drip guard for an uninhibited ow. Balance the bottle across your wrist and tilt the neck down toward your dish. Go slow. It's easy to get carried away when you let loose with this move.
What's the word?
"I love that Tabañero Hot Sauce actually has some flavor to it, and isn't just adding heat to a dish with a mix of peppers and vinegar. The sauces blend of habanero peppers, carrots and lime juice give your dishes a hot kick with a zesty tang of citrus!"
VERIFIED PURCHASE
What's the word?
"Tabañero has the best Bloody Mary mix! Perfect flavor and spices with a freshly crushed texture. Even my friends who say they do not like Bloody Mary's admit they like this mix."
VERIFIED PURCHASE
What's the word?
"Yummy hot sauce! I love the heat and the depth of flavor and spices in Tabanero Hot Sauce. But the thing I loved the most was that it does NOT have any vinegar in it! You have a pure hot sauce with a hint of sweet, and all the ingredients are natural too. Definitely a winner!"
VERIFIED PURCHASE
What's the word?
"Yummy hot sauce! I love the heat and the depth of flavor and spices in Tabanero Hot Sauce. But the thing I loved the most was that it does NOT have any vinegar in it! You have a pure hot sauce with a hint of sweet, and all the ingredients are natural too. Definitely a winner!"
VERIFIED PURCHASE