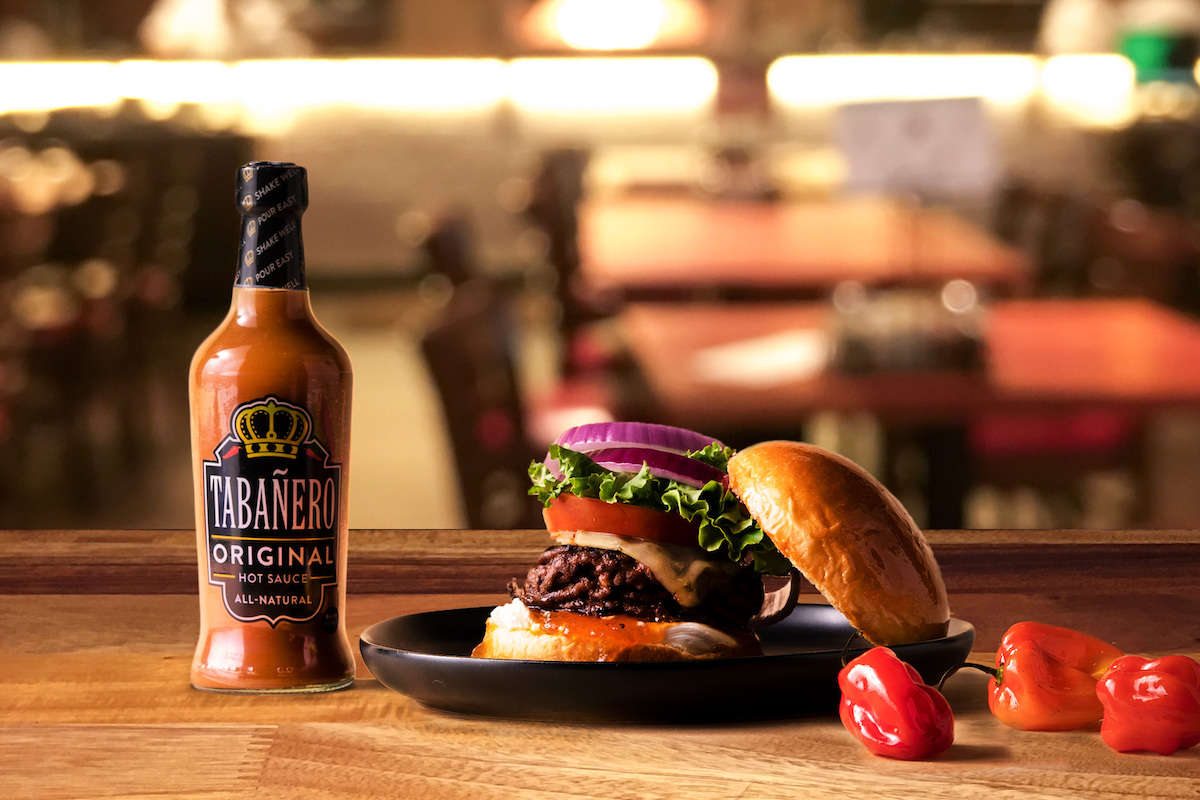 Fire up the grill and brace your taste buds, because burgers just got better. Sloppy, saucy, and downright delectable—these blissful burgers are at the top of our delicious dish list. We can taste it now: a melty fusion of cheeses surrounded by buttered brioche buns, an appetizing array of fresh vegetables, piping-hot pepper jelly—is it okay to be this excited in public? We haven't even told you the best part:
Tabañero Original
hot sauce ties this beefy blend of mouthwatering ingredients together to create a truly spicy sensation worth celebrating. National Burger Day only comes once a year. Do you want to spend it eating a sad, bland burger or a juicy one oozing with flavor you can savor? We've got the burger you want right here.
INGREDIENTS
4 brioche burger buns
1.5 lbs ground beef, divided into 4 equal parts
1 head of green leaf lettuce leaves
1 tomato, sliced
1 red onion, sliced
1 cup pepper jelly
1/2 cup cream cheese
4 slices of pepper jack cheese
Salt and pepper to taste
INSTRUCTIONS
Preheat your grill or grill pan to medium-high heat.
Form the burger meat into patties. Season with salt and pepper on both sides. Create a small well in the center of each burger to help it cook evenly.
Add your burgers to the grill and cook until you reach your desired doneness. About one minute before burgers are done, top each one with pepper jack cheese.
Remove burgers and let them rest for a few minutes to preserve the juices.
In a small mixing bowl, combine about 1 cup of pepper jelly with Tabañero Original hot sauce.
Assemble burgers. Spread cream cheese onto the bottom portion of the bun. Add about 1 tbsp of the pepper jelly and Tabañero hot sauce mixture to the center of the cream cheese. Place the burger patty on top of that, then add lettuce, tomato, and red onion. Top the burger with the other half of the bun. Enjoy this mouthwatering treat!