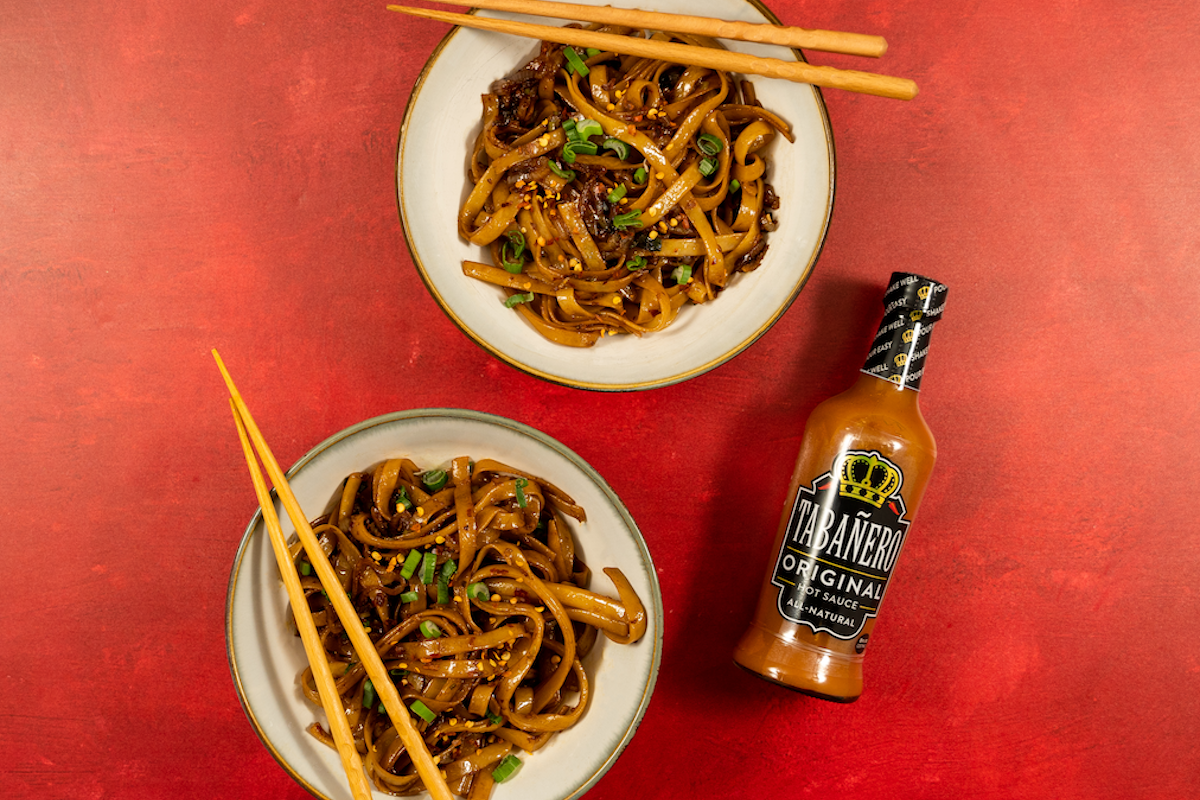 INGREDIENTS
8 ounces of fettuccine noodles
2 shallots, sliced
5 cloves garlic, minced
⅓ cup chopped scallions/green onions (just the white part, save the green for garnish)
1 tbsp fresh grated ginger
1 tbsp olive oil
4 tbsp low sodium soy sauce
1 tbsp chili garlic sauce
3 tbsp of Tabañero Original hot sauce
1 tbsp brown sugar
2 tsp rice vinegar
1 tbsp toasted sesame oil
1/2 tsp red pepper flakes (optional)
INSTRUCTIONS
Bring a large pot of water to a boil and cook noodles according to package instructions.
Add the shallots and garlic to a pot and saute with the oil until browned, about 10 minutes.
Add the white part of the scallions and the grated ginger and saute for 2-3 more minutes.
Add in all remaining sauce ingredients: olive oil, soy sauce, chili garlic sauce, Tabañero Original hot sauce, brown sugar, rice vinegar, and toasted sesame oil. Whisk together.
When the noodles are cooked, combine with the sauce and toss until well-coated. Let simmer for a few minutes to allow the noodles to absorb the flavors. Feel free to add in any sauteed veggies you like!
Top with red chili flakes for some extra heat and garnish with your remaining scallions. Enjoy!