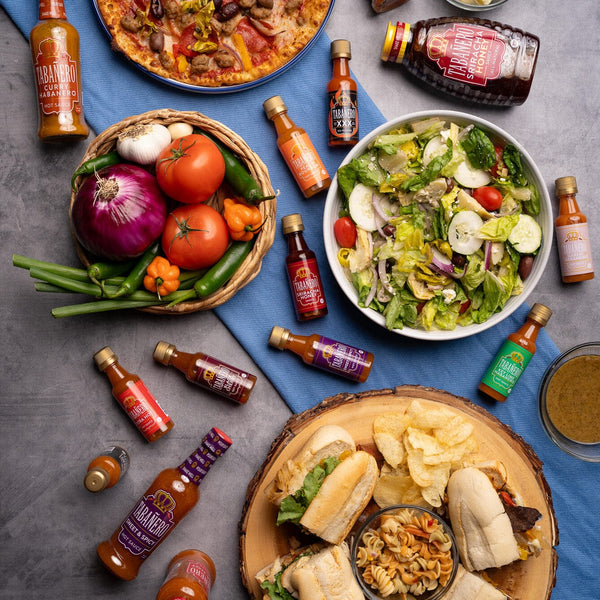 Garlic Habanero Mini Bottle (1.7 oz.)
Got a thing for garlic? We do too. It's the pillar of the world's most delicious dishes, and now, you can drizzle it on anything your heart desires. Our Garlic Habanero Hot Sauce is infused with a bold garlic essence and habanero heat to create a flavor-forward experience. Add depth and excitement to all your favorite foods with this savory and satisfying blend. Chicken, burgers, pizza—you name it. If you can dream it, you can drizzle on it.
Made with 100% all-natural, gluten-free, and low-sodium ingredients, Tabañero Hot Sauce is the most flavorful hot sauce in the world! Unlike the other guys, we only use vinegar as a natural preservative--NOT a cheap filler. Our unique hot sauce flavors are born in Tabasco, Mexico & hand-crafted in the USA from a combination of red habanero peppers, carrots, onions, garlic, key lime juice, and agave nectar.