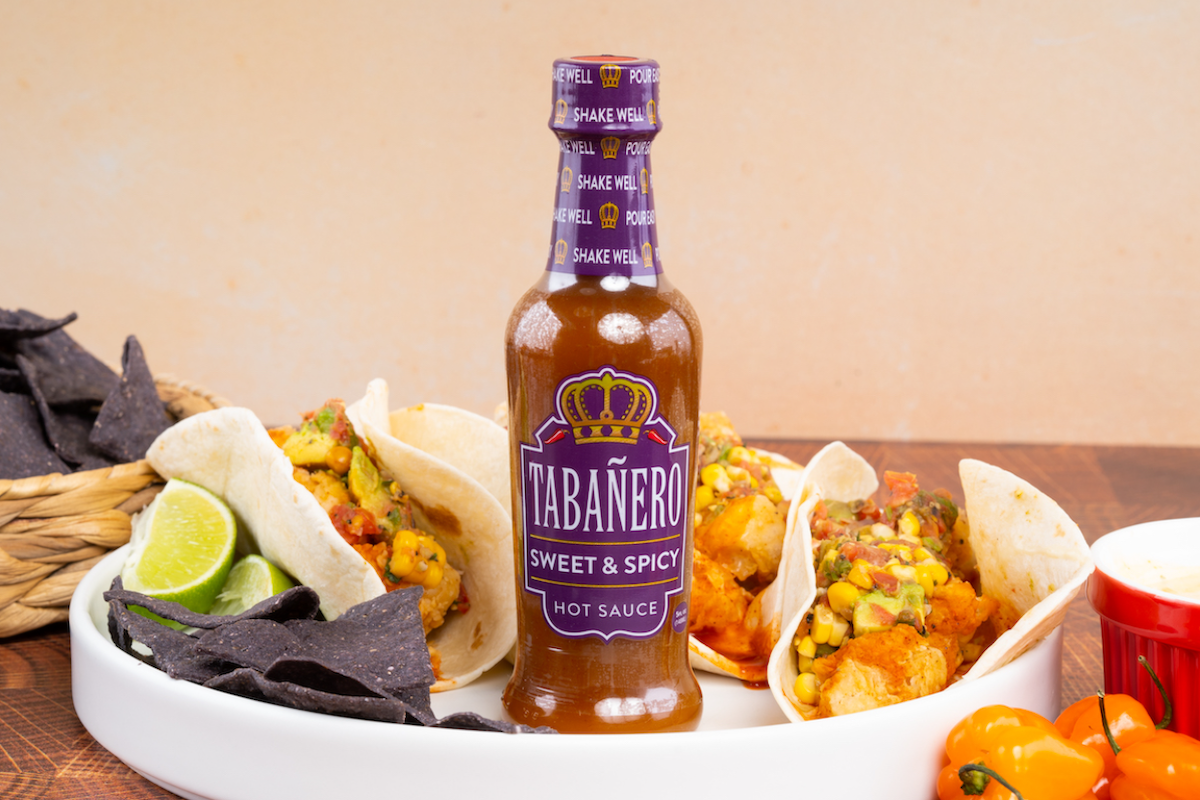 INGREDIENTS
2 small heads cauliflower, chopped into bite-sized pieces
1/4 cup queso blanco
4oz Tabañero Sweet & Spicy hot sauce
2 large avocados
½ cup corn
4 oz pico de gallo
4 flour tortillas
INSTRUCTIONS
Preheat oven to 400° F while you prep the rest of your ingredients.
Chop up cauliflower heads into bite-sized pieces. Smaller pieces will roast quicker!
Add the cauliflower to a mixing bowl along with Tabañero Sweet & Spicy hot sauce and toss to combine.
Move the cauliflower to 2 large baking sheets and roast on the bottom rack of your preheated oven for 20-25 minutes or until golden brown and tender.
Warm the tortillas in the microwave or in the oven directly on the still-warm oven racks.
In your warm tortillas, add your roasted cauliflower, avocado slices, corn, pico de gallo, and queso blanco on top.
Drizzle with some more Sweet & Spicy hot sauce for some extra sweet heat, and serve hot!