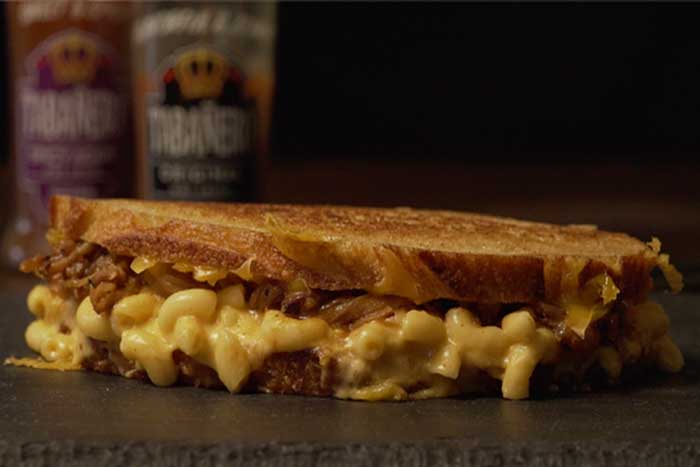 Recipe crafted by Chef Bobby Flay



1 lb. pulled pork barbecue
1.5 cups Tabanero Sweet &
Spicy Agave Hot Sauce
1 bag coleslaw mix
½ cup ranch dressing
¼ cup Tabanero Original Hot Sauce
¼ cup cilantro, fresh chopped
¼ cup green onions, finely sliced
4 each hamburger buns
1. In a sauce pan, mix the pulled pork barbecue and Tabanero Sweet & Spicy Agave Hot Sauce over medium heat. Cook until heated through and then reserve warm.


2. In a large mixing bowl, toss the coleslaw mix, ranch dressing, Tabanero Original Hot Sauce, cilantro & green onions. Once combined, store refrigerated


3. To serve, toast cut side of buns then top with barbecue and slaw. Enjoy with your favorite sides and extra Tabanero Hot Sauce on the table.