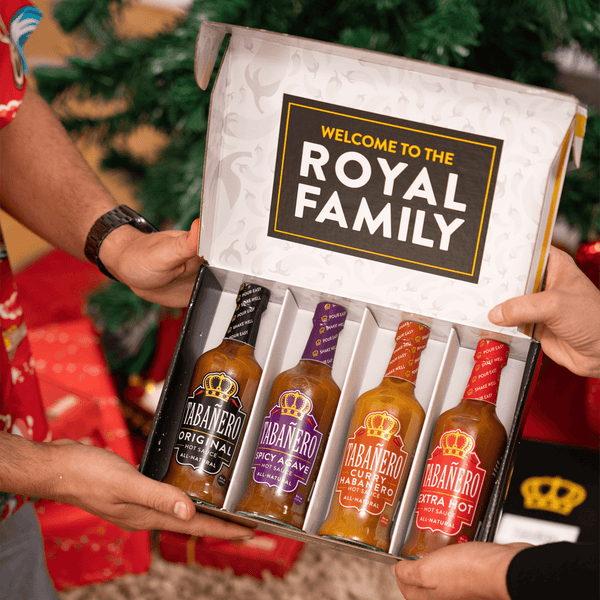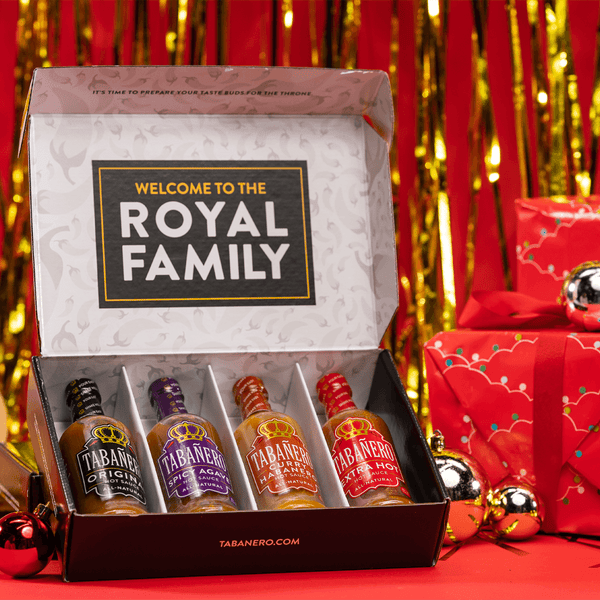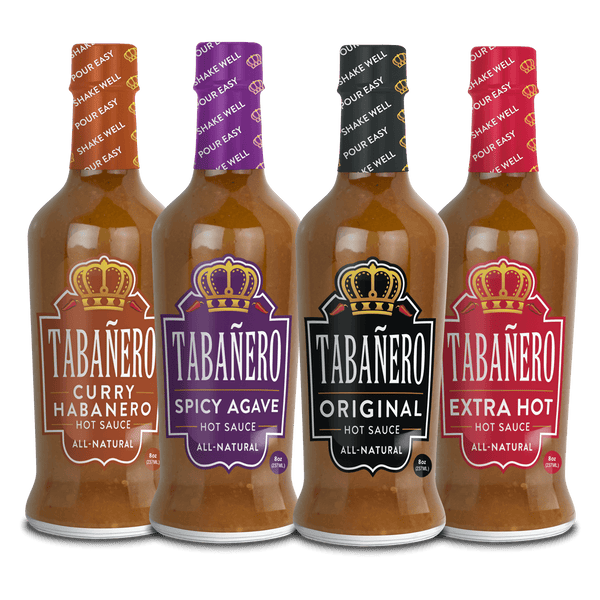 Hot Sauce Variety Gift Box
Why choose one when you can have them all? With flavors that enhance, not overpower, our hot sauces are fit for all the kings and queens out there.
Curry Habanero
As our newest addition to Tabañero's royal family, our Curry Habanero hot sauce packs a flavorful punch to any dish. Inspired by the traditional curry flavor we all know and love, this sauce has a deep, earthy taste with a kick of heat for the perfect something-something to add to all of your savory meals.

Spicy Agave
As the sweetest member of the royal family, Tabañero's Spicy Agave hot sauce is made with a touch of agave nectar and our traditional habanero peppers for a match made in hot sauce heaven. Naturally sweet with a whole lot of spice, our Spicy Agave hot sauce is definitive proof that sweetness and spice are the ultimate pair. 

Original
Ready to give your taste buds the royal treatment? As Tabañero's firstborn, our Original hot sauce gives every meal a subtle dash of royalty with just the right amount of spice for a flavor that complements, not masks. Our Original hot sauce is a great starting point for the hot-sauce-hesitant and a true classic for our longtime hot sauce lovers. 

Extra-Hot
Grab your crown because eating like royalty just became dangerously addictive! Our Extra Hot sauce takes things up a notch with a zing your taste buds crave and a flavor that instantly makes your mouth water. As a crowd favorite across the hot sauce kingdom, we recommend pouring this sauce on EVERYTHING.