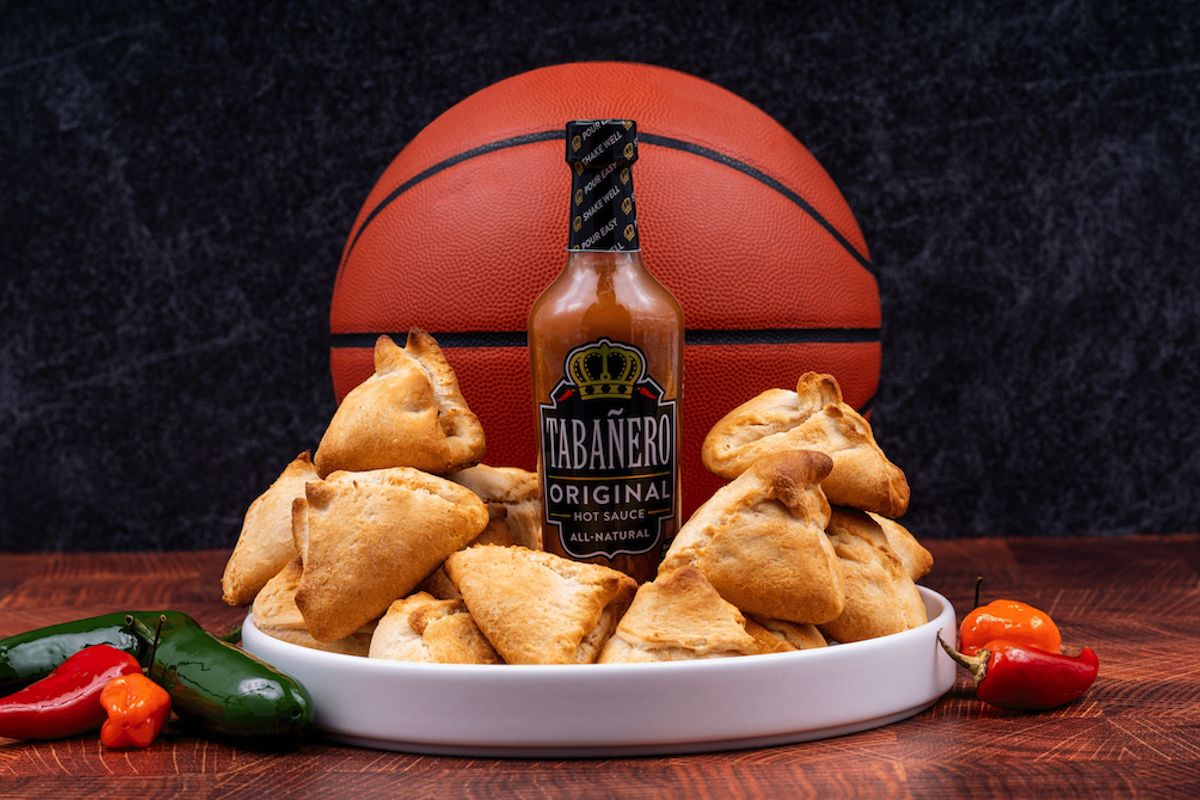 Basketball is back, baby! And these Slam Dunk Buffalo Chicken Bites come with enough kick to make you feel like you're sitting courtside. If one thing pairs perfectly with hoops, it's hot sauce. Savory shredded chicken and an entire team of melty cheeses blend beautifully with the team captain of this filling:
Original Tabañero
. Drizzle in enough sauce to get your heart pumping like a tight game in the final seconds. Wrapped in a warm, flaky crescent roll casing, these buffalo bites will be dropping dimes on your taste buds.
INGREDIENTS
1 cup shredded cooked chicken (Rotisserie chicken is also a great option!)
4 ounces cream cheese, cubed
1/2 cup shredded cheddar cheese
2 tablespoons ranch salad dressing
2 tablespoons Original Tabañero hot sauce
2 tubes (8 ounces each) refrigerated crescent rolls
1/2 cup crumbled blue cheese
INSTRUCTIONS
Preheat the oven to 375°.
In a nonstick pan, combine your chicken, cream cheese, cheddar cheese, ranch dressing, and Tabañero Original hot sauce.
Cook and stir over low heat for about 5 minutes, until the cheeses are melted. Remove from the heat and set aside.
Unroll your tubes of crescent dough and separate them into 16 triangles. Place 1 tablespoon of the chicken mixture in the center of each triangle and sprinkle with 1 teaspoon of blue cheese.
Gather the corners of the dough over the filling and close at the top. Pinch seams to create a seal at the edges. Some of the filling may not be completely enclosed, but that's okay!
Place these on ungreased baking sheets, leaving some room between each stuffed crescent roll.
Bake for about 9-12 minutes, or until golden brown.
Serve hot, and enjoy the game!